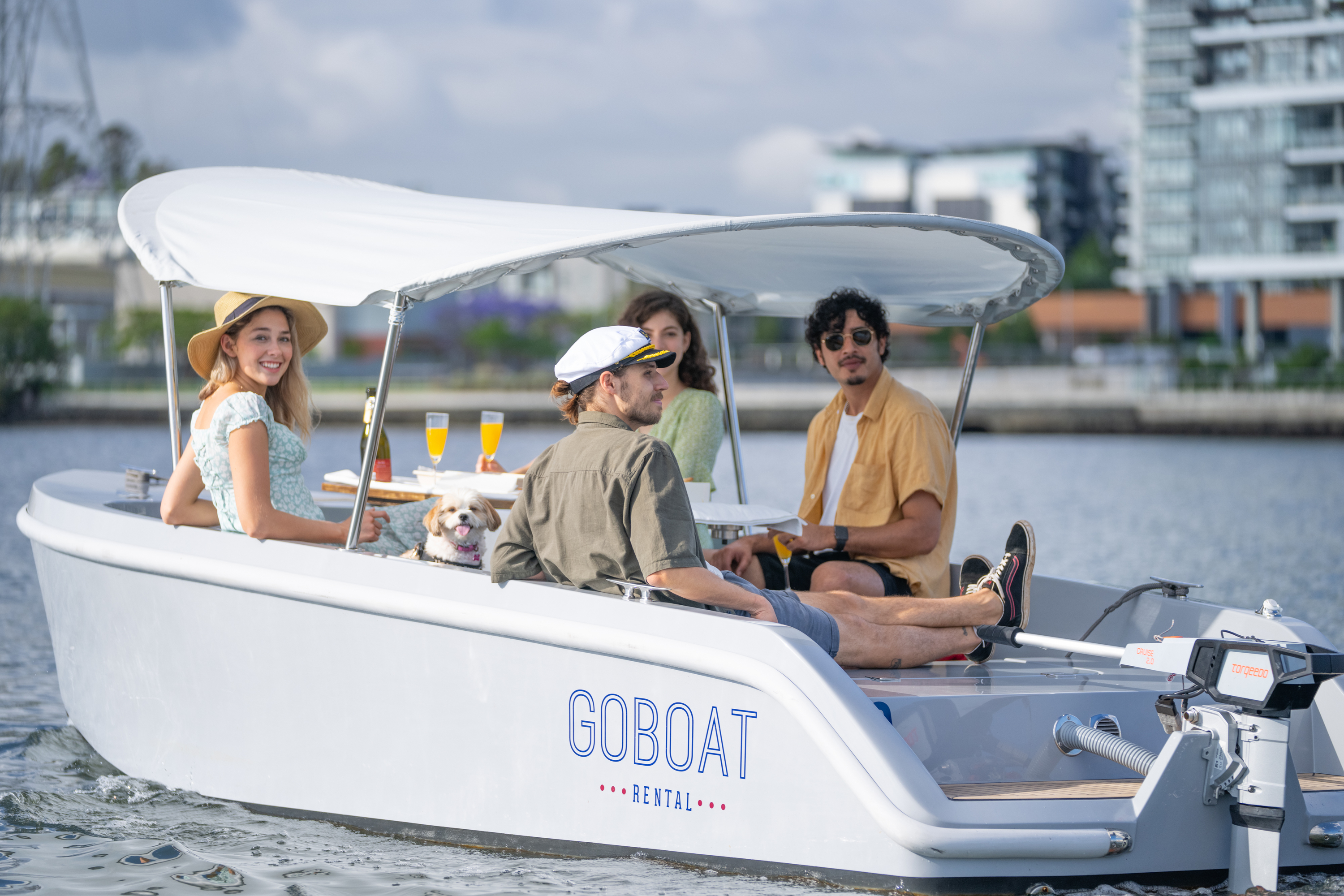 You Can Now Hire These Super Cute Boats for a Sydney Picnic Cruise
Summer is here, with sunny skies finally making an appearance after endless weeks of rain. And just in time for this seasonal bargain, Sydney marks the perfect vehicle for your next catch-up in the sun. GoBoat has been inviting punters from Canberra, Melbourne, Gold Coast and Brisbane to take a trip on its eco-friendly, dog-friendly picnic boats since 2014. Finally, it's Sydney's turn, and frankly, it's high tide …we mean, time.
From December 15, you can take one of these adorable boats from Cabarita Point in Sydney's west to enjoy a gentle ride on the Parramatta River. These German-made vessels aren't built for speed, but rather to make launching a breeze for even the most ardent earthlings, with safety guidelines and amenities included as standard on each reservation. And since these boats are built from reclaimed wood and recycled PET beverage bottles, and are powered by zero-emission electric motors, you can enjoy your day with a clear conscience.
Each boat can accommodate up to eight people, making boat hire extremely affordable at $17 per person – $129 total for a one-hour cruise, although you can book up to five hours if you're looking a quieter experience. Just bring a picnic basket and a well-stocked refrigerated trash can, and you'll win the summer like a boss.
Make your reservation via GoBoat website.
Make the most of Sydney's Big Blue beauty with these top ways to experience Sydney Harbour.