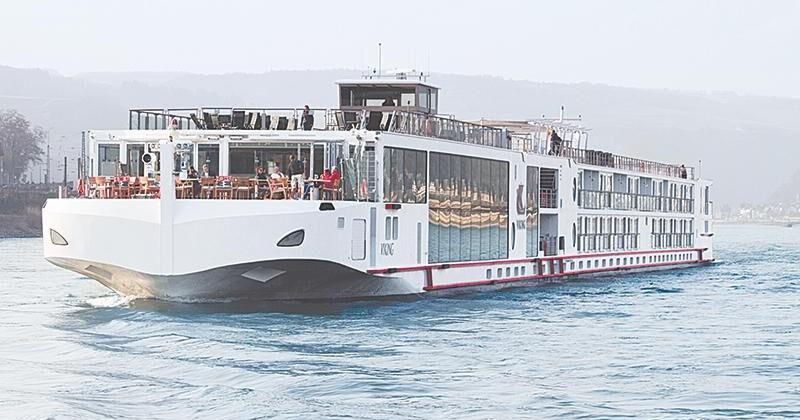 Viking River Cruises will dock at Hannibal | Article
Viking River Cruises is again planning to dock its riverboats at Hannibal.
The announcement for the Europe-based company was made Wednesday morning by Hannibal Mayor James Hark at the inauguration of the Shinn Lane roundabout.
Viking is reportedly building six 410-foot cruise ships that will each make 19 Mississippi excursions from July through October, totaling 114 stops in Hannibal.
"This is great news for our local merchants," Hark said.
This isn't the first time Viking has announced plans to cruise the Mississippi River and make regular stops at Hannibal. Viking announced in 2015 that it intended to operate six riverboats on the Mississippi River by 2021. Each boat would make 19 river trips, docking at Hannibal for durations ranging from 6 to 11 hours each.
The city was told by a consultant working with the company in late November last year that Viking had decided to abandon its Mississippi River navigation plans.
"They broke through the barriers they had before," Hark said. "Their commitment is strong."
The first Viking ship probably won't appear on Hannibal's shores until late 2021 or 2022.
Viking officials will investigate Hannibal's waterfront plans to simultaneously accommodate multiple riverboat moorings.
Hark reiterated what city officials said the riverfront renovation was not undertaken to accommodate Viking. "The city never intended to build this for Viking. If Viking could come, that would be icing on the cake," he said.
Hannibal already moors around 30 riverboats each year, representing American Cruise Lines and The American Steamboat Company.