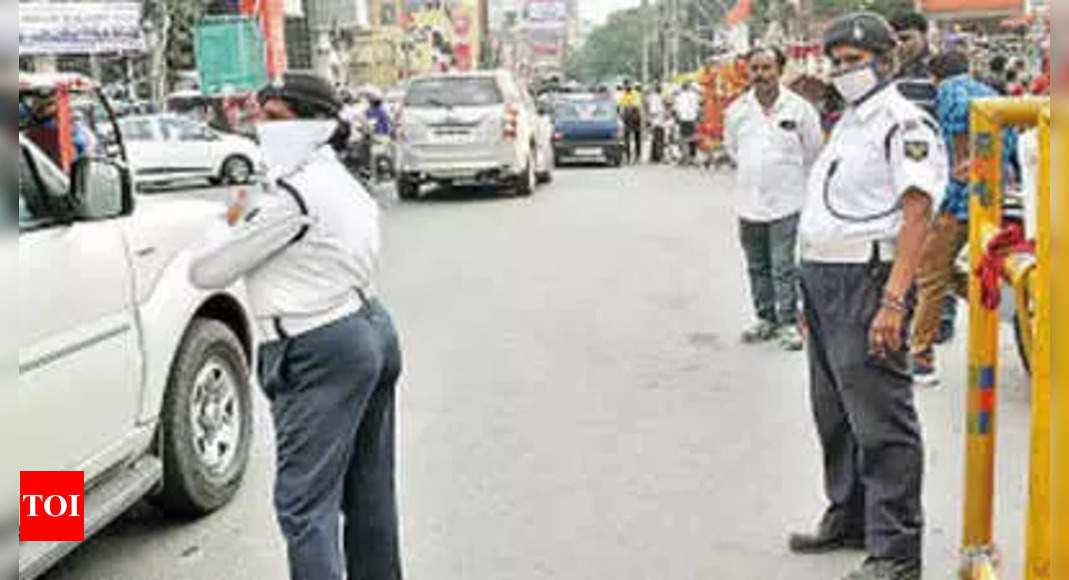 Vehicle Traffic To Be Restricted On Several Routes From Patna To Chhath | Patna News
[ad_1]
PATNA: In view of the Chhath Puja, vehicle traffic will be restricted on various routes from noon to 7 p.m. on Wednesday and from 2 to 8 a.m. on Thursday to ensure that devotees reach the Ghats of the Ganges without any problems.
No vehicles will be allowed from Kargil Chowk to East Didarganj on Ashok Rajpath. All entry points on this route will remain closed for two days. Private vehicles used by worshipers will be allowed to enter from Khazanchi Road. They can park their vehicles on the premises of Patna College and Patna Science College.
As per the Patna Traffic Police plan, vehicles will not be allowed from Digha Mor to Ashiana Mor on November 10 from 2 p.m. to 5.30 p.m. and from 3 a.m. to 6 a.m. on November 11. During the same period, vehicles will be diverted to Bailey Road from Boring. Canal route via Ramjichak Mor.
Devotees heading to Gai Ghat should take the old or new bypass road, Dhanuki Mor, Sheetala Mata Mandir, and Biscauman Roundabout. These vehicles would be parked under the Gai Ghat Bridge at Hathia Bagan and Loha Godown in Alamganj.
Autorickshaws and other commercial vehicles will not operate on the road under the Gaighat Bridge on Wednesday and Thursday. During said period, commercial vehicles coming from Agamkuan ROB in Gaighat will be allowed up to NMCH while commercial vehicles coming from Dhanuki Mor or Biscauman roundabout in Gaighat will reach Danka Imli Chowk.
Vehicles going from Gandhi Maidan to Gaighat will be diverted to Exhibition Road and will reach the destination via Rajendra Nagar Bridge, Bahadurpur Gumti, Bypass, Agamkuan and Bypass Police Station. Along with this, there will be a ban on commercial vehicles on Sudarshan Road during the Chhath celebration.
Only vehicles from Chhath vrati going to Kangan Ghat will be allowed from Mor Bypass Police Station in Chowk Shikarpur ROB. These vehicles will be allowed to park on the City School campus, the Chowk complex and Mangal Talab from where they will have to walk the ghat.
The entry of all vehicles (including 3-wheelers) coming to the town of Patna from the new bypass via Karmalichak Mor will be prohibited. Vehicles will be allowed to cross JP Setu on Wednesday and Thursday.
Designated parking spaces have been provided at Patipul Ghat, Digha Ghat, Shiva Ghat and Minar Ghat. Vehicle entry / exit to these ghats will be via the JP Setu approach lane from Rupaspur Canal Road. The vehicles of the faithful will enter Rajaur Pul ghat, Digha ghat and LCT ghat from Atal road (gate number 93). On the ghat near gates 83, 88 and 92 in Digha, all vehicles of the faithful would be parked in predetermined parking spaces.
Devotees going to Mahendru and Collectorate ghat will park their vehicles at Gandhi Maidan.
[ad_2]