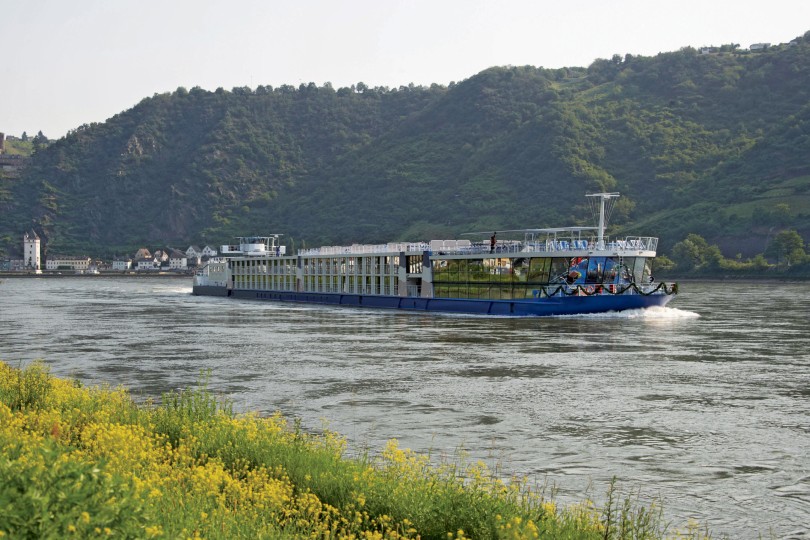 TTG – Travel Industry News
April 01, 2022by Charlotte Cullinan
Arena River Cruises has resumed sailing with the launch of its flagship, MS Arena, in the Netherlands after a two-year Covid hiatus.
MS Arena has finally debuted after a long delay due to the pandemic
The commercial preview of MS Arena left Arnhem on Wednesday March 30 before its first departure with guests on Monday April 4, departing from Amsterdam.
The ship was scheduled to launch in early 2020, but was delayed due to the pandemic.
Talk to GTT On board the ship, Arena Chairman Declan Treanor said: "This ship has been a major investment for us, with a commitment of over £15 million, and we are confident that customers will will like.
"Everyone is so excited to be here after all this time, and the ship looks fantastic."
Treanor said forward bookings "looked good"; Danube crossings have traditionally been the line's bestsellers, and that trend has continued for the MS Arena, he confirmed.
Treanor also noted a sharp increase in late bookings in 2022 across all products in the range. "People are getting their confidence back after not traveling for a few years – we get bookings the week before travel."
The 192-guest MS Arena replaces the line's MS Serenity and is on a four-year charter. Formerly the Flamenco, all public areas and 98 cabins on the four-star ship have been refurbished and the ship features a new livery.
In addition to the existing Arena Travel routes on the Dutch waterways, Rhine, Moselle and Danube, the ship will offer several new options. These include the seven-day Delightful Holland & Floriade departure in June and the 13-day Ultimate Rhine & Danube cruise in July.
On Monday, the line will launch the three-star, 92-guest MPS Calypso in Amsterdam. She replaces the MPS Lady Anne – one of the oldest ships operating on the Rhine and Dutch waterways – and like her predecessor, she will be captained by popular Captain Wido Arts of the line.
Treanor said the line attracted British and Irish customers, the majority of whom were aged 60 and over.