The best boat rentals and yacht charters in Stockholm
You might be surprised to learn that Sweden has more islands than any other country in the world, closely followed by Norway – although sometimes Norwegians claim they are first, Sweden second!
Either way, these two neighboring countries have between them almost half a million islands to explore.
And with some 30,000 islands in the Stockholm archipelago alone, visiting the islands outside of the Swedish capital is a no-brainer for those who fancy a vacation on the water.
Sailing the Stockholm archipelago is a great way to explore these islands – many of which are completely uninhabited – and there's no shortage of sailing routes in Stockholm, from pretty fishing villages to remote, wild and forested islets.
So if you fancy a sailing trip in Stockholm but don't have your own boat, there are plenty of sailing charters in the Stockholm archipelago that you can hire for a relaxing week on the water.
How much does it cost to rent a yacht in Stockholm?
The cost of yacht charter in Stockholm varies depending on the type of boat you choose, the number of berths, the time of year, if you are qualified to skipper yourself or if you want a captain does all the work for you. .
Another thing to consider is meals – some of the flashiest rentals come with food and drink included.
In the Stockholm area, the cheapest option for a six-berth boat, without a captain, food or fuel starts at around €1,000 per week in low season, although you can easily spend upwards of €5,000 per week. week – and that's only for a Basic Package!
The best yachts to rent in Stockholm
Yacht charter in Stockholm is quite easy to arrange and there are many types of private boat charter in Stockholm to choose from.
Whether you prefer sailing a dinghy in the Stockholm archipelago or renting a classic yacht from Stockholm, we have selected the best private boat rentals in Stockholm.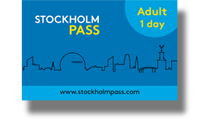 Is the Stockholm Pass worth buying?
Read this guide to see how much you could save on your trip!
Embark on this classic yacht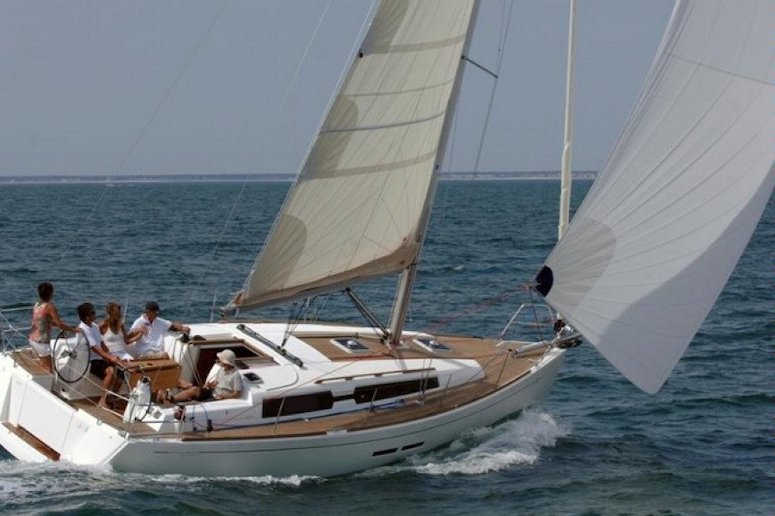 This beautiful classic sailboat really looks the part, with a wooden deck and wooden interior. With seven beds in three cabins, it is ideal for a relaxing family trip around the islands.
Sun, sea and space in the Stockholm archipelago
You get plenty of space on this 50ft sailing yacht, which can accommodate 11 people in five cabins. This premium yacht is perfect for exploring some of the more remote islands of the Stockholm archipelago.
Short-term sailing trips from Stockholm
This brand new (2022) cruising yacht can comfortably accommodate eight people in three cabins. It's an ideal option if you're short on time as it can be hired for shorter journeys, starting at a reasonable price of €350 per day.
Make a splash in this stunning Sunseeker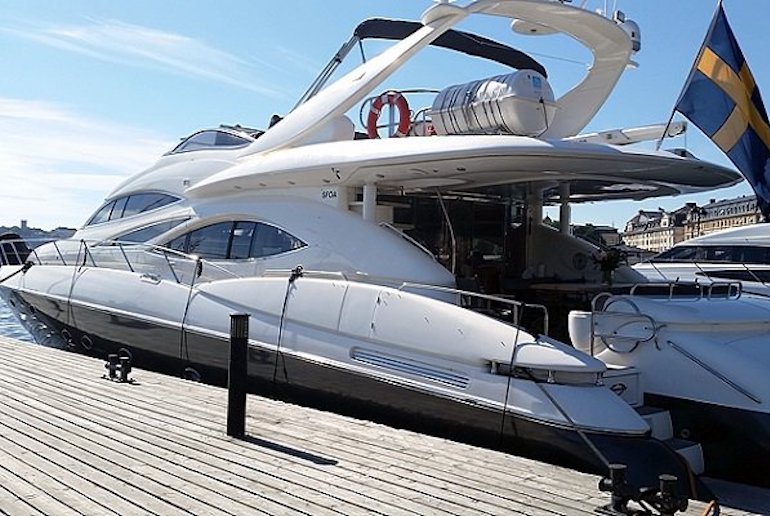 Do like a celebrity in this flashy Sunseeker speedboat that seats up to 48 passengers for cocktails at sea, or eight people if you prefer a more intimate experience.
It comes with a captain, so it's a great option for a boat party in Stockholm – all you have to do is sit back and enjoy the view. Beware, it's not cheap, one-day rental starts from €6,200!
Family fun on the water
One of the cheapest yachts available, this intimate 30ft cruiser is a great option for close friends or family. Experienced sailors will love to take the helm themselves – or you can opt for a captain to sail for you.
Luxury for a large group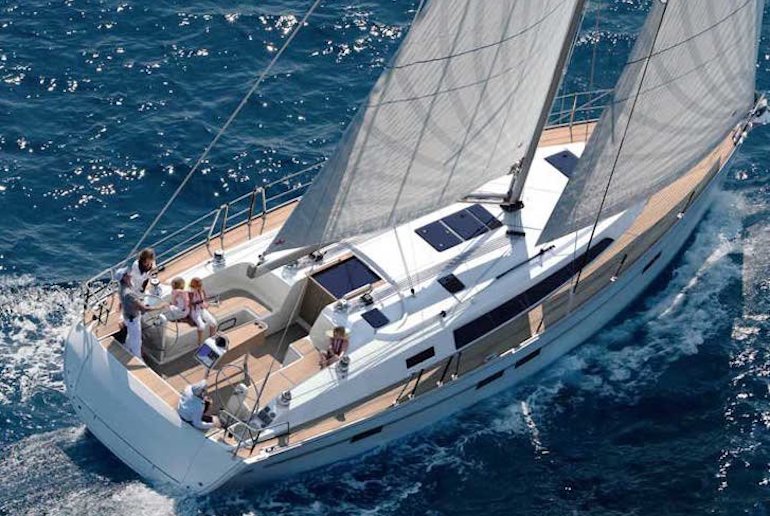 If you feel like having fun with a group of friends, this elegant sailing yacht can accommodate up to 9 people, with four cabins and three bathrooms. Wifi, paddle boards and barbecue can be added to make the ultimate luxury trip.
Motorboat rentals in Stockholm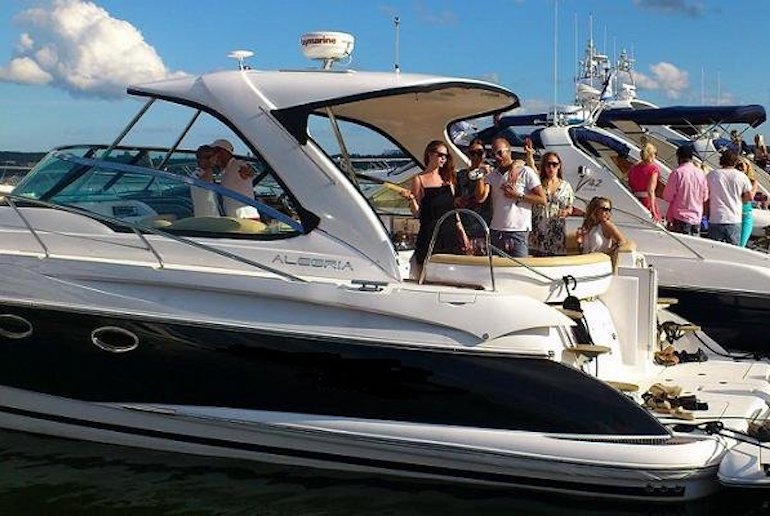 This smart speedboat can take up to 12 passengers on a half or full day excursion around the islands and coves of the Stockholm archipelago. A captain is included and catering can also be provided for an unforgettable day!
Other boat trips and sailing trips in Stockholm
Boat rental in the Stockholm archipelago doesn't have to cost an arm and a leg. If you're interested in boat rentals in Stockholm, but renting a private yacht is beyond your budget, try these group boat rentals.
They allow you to get out on the water and explore the Stockholm archipelago, but at a lower cost.
This full-day tour begins on the island of Gålö and takes you around some of the lesser-known islands of the Stockholm archipelago.
Your experienced skipper will teach you the ropes so you can try it yourself, then dock for lunch in a secluded bay.
Alternatively, these two traditional ships, the M/S Östanå I, built in 1906, and the S/S Stockholm, dating from 1931, take passengers on a classic two and a half hour cruise around the Stockholm archipelago for around €35.
And if speed is your thing, this 1-hour RIB ride will take you out to sea on an adrenaline-filled journey around the islands.
But if you prefer to explore the waterways on your own, pedalo hire in Stockholm may be more your style.
There are plenty of places around town where you can rent your own kayak or canoe and paddle out on the water for a morning of gentle meandering or a full five-day camping adventure.
For more details, see our article on renting kayaks in Stockholm.
See also:
The Stockholm Archipelago: Six of the Best Islands to Visit
Boats in Stockholm
The best boat trips and cruises in Stockholm
Do you like what you read? Receive our best advice by email!