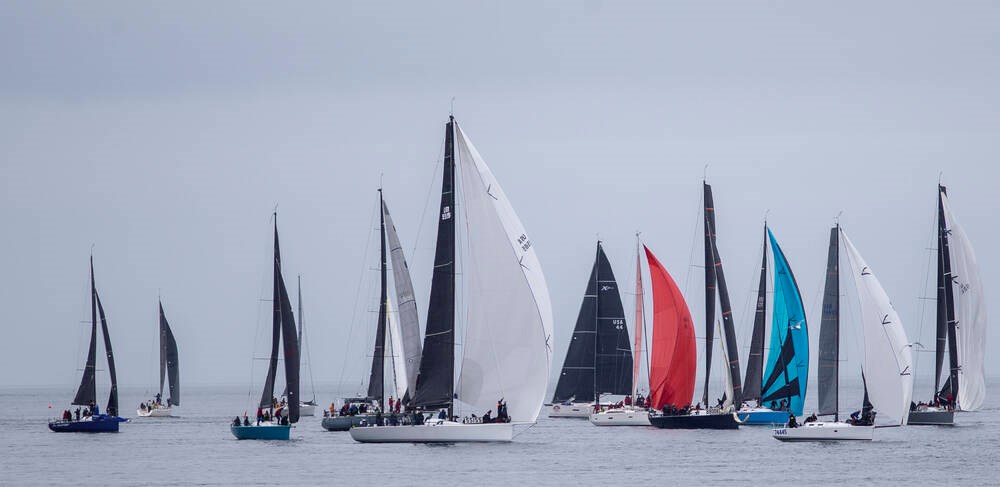 Swiftsure yacht race, last boats arrive
When the Swiftsure Lightship Classic race ended on Sunday, it emerged that Korina Korina, skippered by Washington State's John Knudson, was the winner.
The results are preliminary as the yachts are handicapped and on Sunday evening two of the boats in this race did not finish.
In second place, Planet Express, based at the Royal Victoria Yacht Club, with skipper Adam Serediuk.
Sailors taking part in this year's event told event chairman Randy Diamond, "It was one of the best Swiftsures they've done, and some of them have done 30 to 35 Swiftsures ."
It was a difficult race because there was "a strong and unfavorable current at the start. The wind was light, not nonexistent, so they were still moving. Then it was very windy all night," he said.
Coupled with bigger waves, sailors described it as quite exhilarating, he said.
The 2022 Swiftsure International Yacht Race is in its 77th year. It is presented by the Royal Victoria Yacht Club and resumed after missing two years due to the pandemic.
It took a little extra work to organize this year's event because of the break, Diamond said.
This year, an online charity auction was organized for the first time. Proceeds will go to Make-A-Wish-Foundation and SALTS (Sail and Life Training Society). It's at hibid.ca/events/swiftsure-2022-charity-auction.
About 120 yachts, including entries from Victoria, participated. Hundreds of spectators lined up on Clover Point and Victoria's waterfront to watch the boat show with their colorful spinnakers setting off on Saturday morning.
The first competitors of the shorter race returned this afternoon.
Once the yachts pass the finish point, they lower their sails and motor to Ship Point in Victoria Harbor to moor at the inspection pier, some in the middle of the night.
It was there that they were greeted with a given hot soup which is "very welcome," Diamond said.
Safety equipment is checked and a satellite tracking device is handed over to the inspection dock.
About 40 to 50 boats were planning to spend the night at the docks in front of the Fairmont Empress hotel, he said Sunday.
Preliminary results from the Hein Bank race put Blue, with skipper Michael Schoendorf, in first place.
In the Cape Flattery race for monohulls, Annapurna, with skipper Iain Christennson as skipper, finished first.
The Juan de Fuca race ended with Setri, with skipper Peter Dennis, of the Royal Victoria Yacht Club, in first place.
And the Juan de Fuca race for multihulls saw Dragon, with skipper Duncan Gladman, place first.