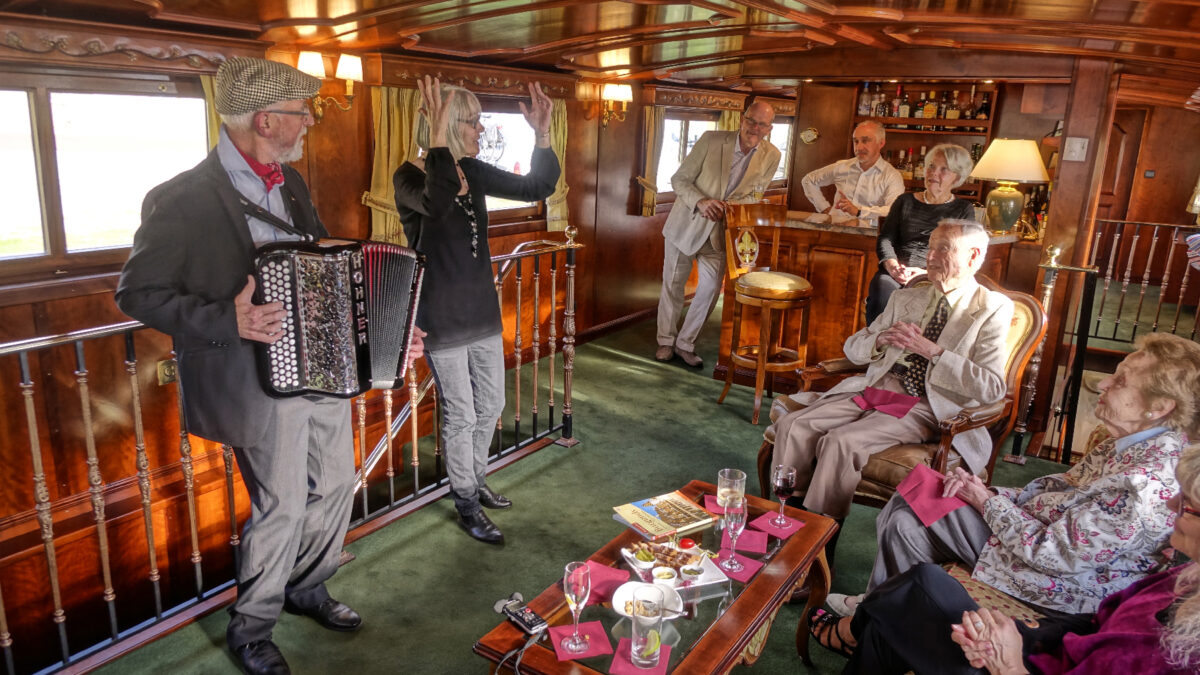 River cruises offer their own charms
One evening a few years ago, my wife Fyllis and I were enjoying a sumptuous four course gourmet dinner accompanied by locally produced wines. More recently, we have listened carefully to lectures by knowledgeable experts on a variety of issues, some controversial, in several Eastern European countries.
The setting for these experiences could have been a five-star hotel or resort, and indeed, in terms of atmosphere and attractiveness, they deserved that rating. What sets them apart is that they take place on small vessels plying some of the most famous and legendary rivers in the world.
Currently, a number of ocean-going vessels have canceled sailings and in some cases faced an outbreak of coronavirus among passengers and crew. This can be frustrating for the many people who love to take to the seas. But there is an alternative that allows frustrated sailors to leave dry land, enjoy a different way of playing sailor, and enhance their journey on the ocean. water in a way that is not available on the world's oceans.
Inland waterways may lack appeal for those who prefer the allure of the high seas, but they can more than make up for it in other attributes. These include panoramic views of stunning landscapes, opportunities to explore the history and cultures of the countries the ships pass through, and onboard activities that are often linked to these places.
Although usually called river cruises, they can cross bays, lakes, fjords and canals. This delicious dinner that Fyllis and I enjoyed was served aboard a French Country Waterways barge moving leisurely through the canals that run through some of the most scenic regions of France.
The vessels operated by the American company give new meaning to the word "barge". They offer the gracious ambience of a beautiful country inn in an atmosphere of informal elegance. Meals are often made with fresh ingredients bought ashore, including breakfast bread and still-warm croissants from the bakery.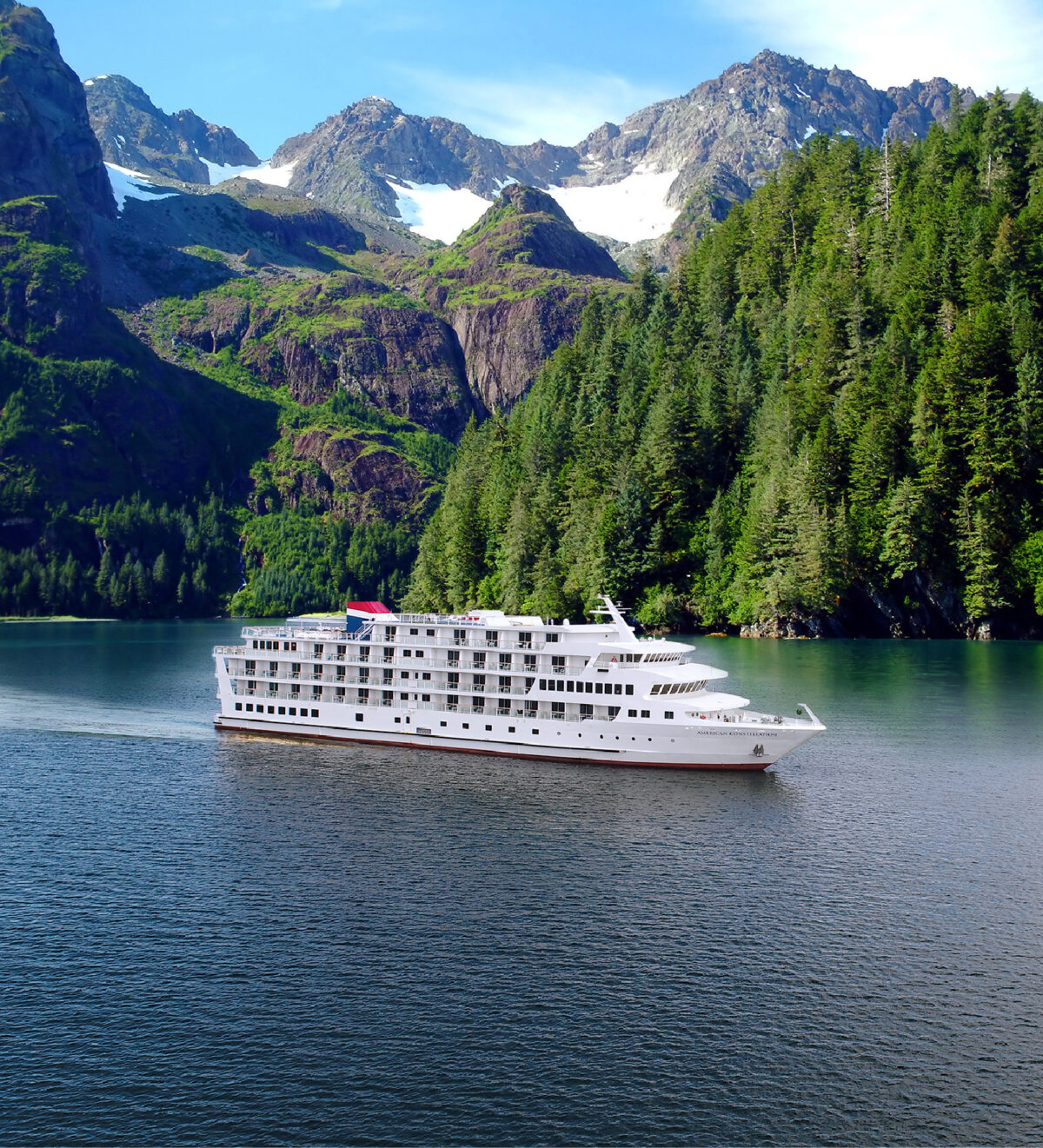 The philosophy of Grand Circle Cruise Line and its sister company, Overseas Adventure Travel, is summed up in the phrase "learning and discovering". This often meant delving into topics such as the refugee situation in the four Eastern European countries our riverboat passes through.
There's also time for fun and games, what I call "at home" entertainment in contrast to the big flashy reviews common on huge ocean-going ships. Our crew members participated in a hilarious karaoke contest and put on a badly butchered performance of the "Swan Lake" ballet, prompting the captain of the boat to join the passengers in pleading with the passengers, "Remember, what happens on the ship stays on the ship".
Grand Circle offerings include sailing along the Seine through France, a romantic getaway on the Blue Danube in four countries, and a grand European cruise that covers eight countries over 29 days. Avalon Waterways covers some of the same European territory, offering shore excursions ranging from lessons in French cooking and Dutch painting to meeting an Austrian count at his castle.
Its Storyteller series brings together well-known authors who discuss their books. The Suite Ships, which sail in Europe and Southeast Asia, feature floor-to-ceiling windows that offer spectacular views of the passing landscape.
The landscape is different for passengers aboard a Fred Olsen ship exploring the Norwegian Fjord, a flagship destination for this company. It is a wonderland of towering mountains, deep valleys and mighty waterfalls interspersed with charming villages. The arctic north of Norway is a region of remote islands and unspoilt wilderness that is sometimes blanketed by the impressive Northern Lights.
On the other side of the planet, Lindblad Cruises, the so-called adventure cruise specialists, take passengers along the rivers that run through Cambodia and Vietnam to see palaces, temples and floating villages. Other Lindblad ships follow the Nile and Amazon rivers.
Of course, you don't have to leave the United States to experience the pleasures and benefits of ships plying non-oceanic waters. As of 2022, American Cruise Lines has 15 small ships and riverboats operating in 31 states. Nine routes follow the Mississippi, Ohio and Cumberland rivers between New Orleans and Minneapolis-St. Paul. Along the way, passengers visit Civil War battlefields, hear the beat of traditional American music in Memphis and Nashville, and relive the stories of Tom Sawyer and Huckleberry Finn where Mark Twain created them in Hannibal, Missouri.
From gourmet meals to the sounds of music, from the pyramids of Egypt to the floating villages of Asia, small boat cruises offer a surprisingly wide choice of places to explore, cultures to discover and other attractions to enjoy. At present, they can be a welcome alternative for those who wish to set foot on a boat deck other than that of a large ocean-going vessel.
When you go
Due to their low passenger capacity and coronavirus safety procedures, smaller ships are generally less likely to face the challenges that plague some ocean-going vessels. Still, check ahead to make sure the trip you want to take is a chance.
Fcwl.com
Gct.com
AvalonWaterways.com
FredOlsenCruises.com
LindbladCruises.com
AmericanCruiseLines.com
Victor Block is a freelance writer. To read articles from other Creators Syndicate writers and cartoonists, visit the Creators Syndicate website at Creators.com. Copyright 2022 Creators.com