Rent a 1961 Picnic Boat for Delaware River Cruises This Summer
News
Say 'yes', get your wildlife fix or savor the sunset over the water.
---
A colleague of mine from Philly Mag invented this "summer of boats", and she's not wrong. In addition to the floating tiki bar launched in Ocean City, we now have Sea Philly. Debuting in July, the private, restored 27-foot picnic boat offers Delaware River cruises and Schuylkill outings for up to six people — that means proposals and micro-weddings (or any other tiny celebration you host), sunset tours and wildlife viewing excursions aplenty.
Sea Philly is the brainchild of Georgette Luna and Chris Stock: she works in marketing and business development, and has experience as an outdoor guide; he owns the architectural preservation company Philadelphia Salvage; and they lived on their sailboat on Pier 3 in the Old Town for two years. When the world shut down due to the pandemic – and we were all landlocked – they found respite on the water.
"The Delaware River and Philadelphia waterfront was such an escape," says Luna. Their vessel of choice: the Argonaut, the motorboat built by Chris Craft in 1961 that Stock had restored using 120-year-old salvaged mahogany salvaged from buildings in Philadelphia. They took small groups of friends, and the idea took shape – they saw a need for more recreational access to water, in addition to larger outfits. They also wanted to educate people about improving the river. (The Delaware was named the American River Association's River of the Year for 2020, and a lot of work has been done in Philadelphia's waterways to revive the habitat, bringing back shad, sturgeon, sea eagle white-headed.)
Stock earned his 100-ton captain's license from the US Coast Guard and was ordained by the Universal Life Church. So when the Argonaut – the Sea Philly boat – hits the water this summer, it can also marry you on board.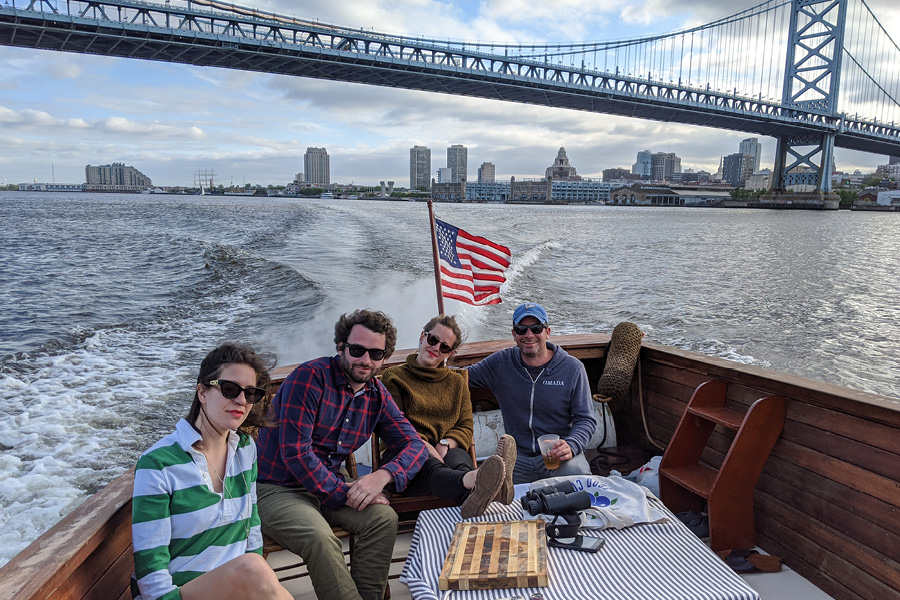 It's a nascent business, but the duo is making waves. They partnered with Independence Seaport Museum for pickups at Penn's Landing and Bartram's Garden on the Schuylkill River. They are working with the reservation agent FareHarbor and will be taking bookings for cruises starting in May; tours will begin July 1 and continue through at least October.
There are four options: sunset excursions, day cruises, nature outings, micro weddings, and private events for two to six people, plus Stock and Luna. (We can already consider golden hour engagements.) Pricing will be determined by number of people and is currently available upon request.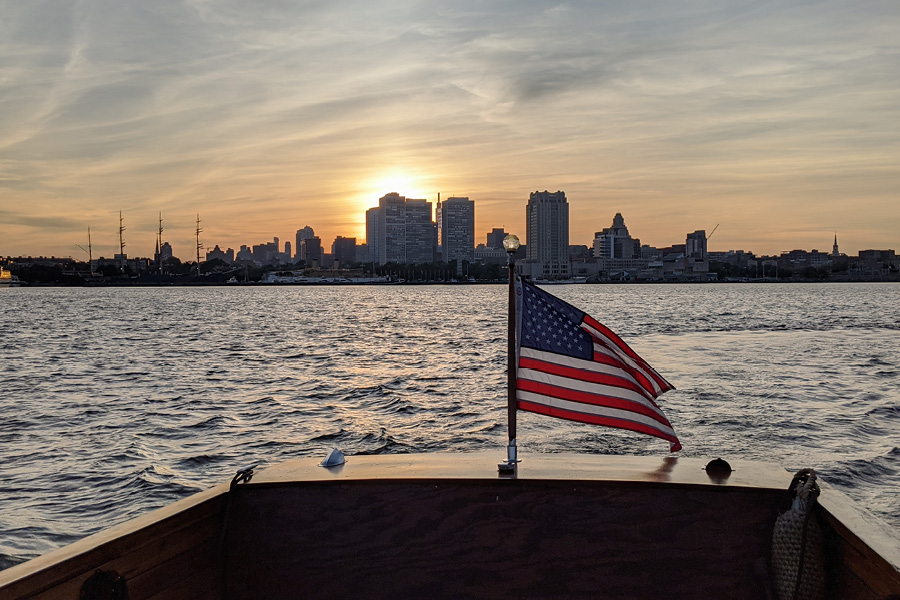 The couple plans to offer birding experiences in the fall. "A lot of the feedback we've gotten…is that there are places that aren't accessible on land to see wildlife," Luna says. Among them: Petty Island, north of Ben Franklin on the Jersey side, where sunset cruises will go around. And, yes, you could also get married on one of these trips. "It would be an amazing wedding adventure."
Whatever your cruise, it will be a laid-back experience. "We're going to tell you a lot about the waterfront, the history and what's going on right now," Luna notes. "It goes back to the fact that our nation was founded on the Philadelphia waterfront. There is a wealth of history in the region.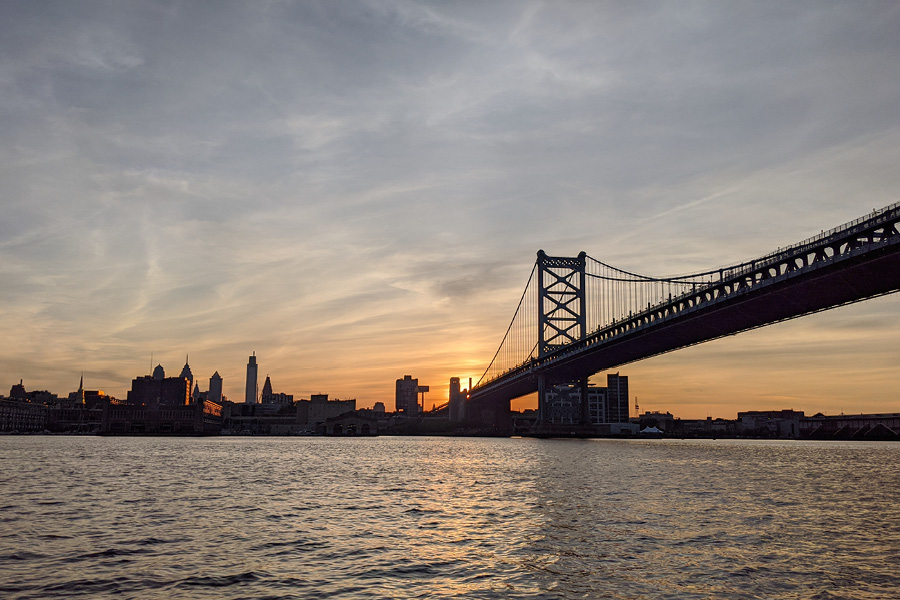 As for the rest of the logistics? While light snacks and refreshments will be offered, the cruise will largely consist of BYO food and drink. For a "bigger" party, the couple can coordinate with a caterer. They are also working on a set of event or wedding related decorations to accent the boat with locally sourced linings and flowers.
Guests must be 13 or older and must wear flat-soled shoes (no heels with these wedding dresses). Masks are also mandatory in public spaces. (Luna and Stock are vaccinated.) And there is a compost toilet on board.
People can check the website for more information; Sea Philly will announce when reservations go live via @seaphilly on Instagram.
Get more quality content from Philadelphia Wedding:
FACEBOOK | INSTAGRAM | NEWSLETTER | PINTEREST
To marry? Start and end your wedding planning journey with Philadelphia Weddings' guide to the city's best wedding vendors.