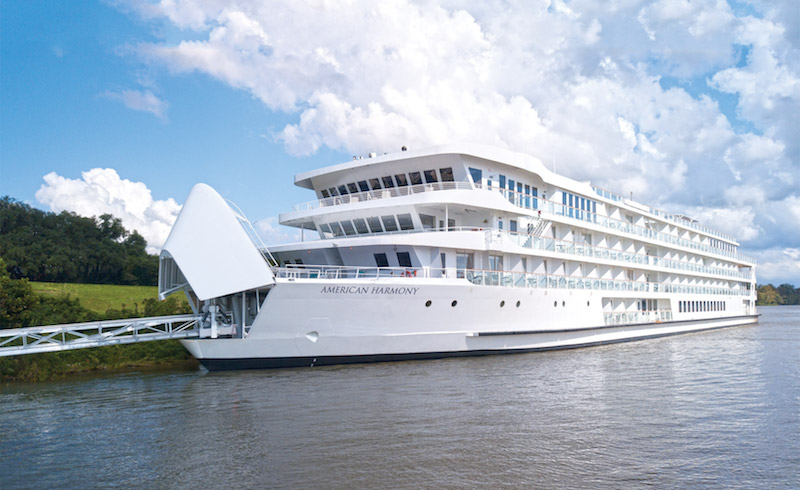 Oregon forces ACL to postpone overnight river cruises
June 25, 2020
Changes to Oregon's coronavirus restrictions have forced American cruise lines (ACL) to postpone what would have been the first resumption of cruises by a U.S. overnight passenger ship after the shutdown.
The state informed the ACL that night operations would not be permitted until at least the Center for Disease Control and Prevention (CDC) no-sailing order is lifted in late July.
ACL was scheduled to resume travel on the Columbia and Snake Rivers on June 20 with the American song. In a letter about its new policy dated June 19, the state apologized "for any confusion or miscommunication that may have occurred."
"The dynamics of passengers and crew mingling in a semi-enclosed setting is particularly conducive to the high rates of coronavirus transmission often seen on cruise ships," the letter states. "It is therefore imperative that the cruise ship ban is maintained for the foreseeable future."
The state said it realized the CDC order applied to vessels with a total passenger and crew count of 250 or more and the ACL was below the limit. Nevertheless, "we find the timeline appropriate for a review of operations."
"We were surprised and disappointed by the last-minute changes, but understand the challenges leaders are facing in this state," the Guilford, Connecticut-based company said in a statement. "We hope to help revive the state's economy, and still believe we are uniquely positioned to do so. We will continue to do our best to support all of our local partners throughout the region and look forward to resuming small ship cruising in the Pacific Northwest in the very near future.
ACL said it would still be the first line in the United States to restart cruises on July 12 on the American Harmony from Memphis, Tennessee, to New Orleans. Cruises are scheduled to begin in New England on July 22 and in Alaska on July 23. The company said its ships were sailing at 75% capacity.