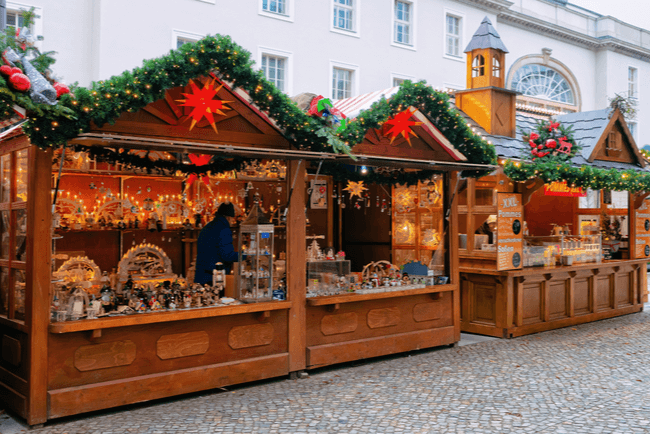 Now is the time to book Christmas Market River Cruises
If you have customers interested in Christmas Market cruises, call today. Do not wait. They sell out fast! This is the message that Travel Market Report hears over and over again from river cruise operators.
"Now is the time," said Steve Born, CMO of the Globus family of brands, which includes Avalon Waterways. "As the weather starts to warm up, the inventory starts to melt for these Christmas cruises.
Nearly 80% of Avalon's Christmas cruise capacity is sold out.
At Tauck, 35% of its Christmas Market cruises are sold out and 35% have limited availability, with the Danube and Rhine itineraries being the most booked, said Tom Armstrong, corporate communications manager at Tauck, at TMR.
Although demand for cruises in the Christmas market typically increases in the spring, this year it is more pronounced than usual, executives said.
"Our Christmas Market cruises are always a customer favourite, and demand is especially high for 2022 after two years of cancellations during the pandemic," said Ellen Bettridge, President and CEO of Uniworld River Cruises. . "We have actually exceeded pre-pandemic booking levels for our 2022 vacation cruises."
Kristin Karst, executive vice president and co-founder of AmaWaterways, said they saw much the same thing.
"After so many missed celebrations over the past two years, friends and family are eager to reconnect and this desire is driving demand for special experiences like our Christmas Market cruises on the Rhine and Danube," said she declared. "River cruise bookings for 2022 are expected to be very strong, especially for second half departures."
Both Karst and Born mentioned that part of the surge in demand is due to guests on canceled departures postponed for this year.
"Unlike a regular year, this is a bank of additional cruisers that will act," Born said.
Karst added that simplified entry requirements and reduced travel restrictions in Europe have "encouraged many guests to reschedule their voyages, particularly Christmas Market cruises, which are only available four weeks a year."
Some remaining capacity
All of the river cruises TMR spoke to still have some capacity on Christmas market cruises, but all said they expect that to go quickly.
"We still have availability on most sailings, but with pent-up demand for these unique experiences, we expect most 2022 Christmas Market cruises to be fully booked," Karst said. And that's with extra capacity from the AmaSiena and AmaLucia on the Rhine, and a longer season from the AmaKristina on the Rhône.
"We encourage those who dream of sailing, whether solo or with a multi-generational family group, to contact their travel advisor to ensure they can secure their chosen itinerary and cabin."
Viking River Cruises has also added capacity for 2022. And, like AmaWaterways, most are filling up fast.
"In response to the strong demand we have seen for these trips over the years, we have launched several new holiday itineraries along the Rhine, Danube and Seine from this year," said Richard Marnell, executive vice president of marketing at Viking. "While there is still availability for the 2022 holiday season, many sailings already have limited capacity, so we encourage those interested to book early."
Uniworld's Bettridge echoed Karst and Marnell. "I encourage advisors to book their clients without delay to ensure their preferences are met for this season." Uniworld offers six Christmas market routes that Advisors can sell.
Born told TMR that Avalon still has capacity on 34 departures (across eight routes).
"There is still a wide range of availability, but my advice to advisers would be not to wait." This is especially true for Avalon's Panorama Suite cabins, he added, which are always the first to book.
Born added that the capacity they have is not concentrated in a given period. Avalon's 'Christmas on the Danube' crossings have space in early November, while the line's 'Festive Season in the Heart of Germany' crossings still have space from late November to mid-December.
Of its four Christmas Market river itineraries, Tauck's best selection of cabins is on its "Yuletide Spirit: Brussels to Amsterdam" cruises, which has space on three of the four crossings. Armstrong also said the line has good availability on all three departures of its family-specific route (Holiday Magic: Danube Family River Cruise).