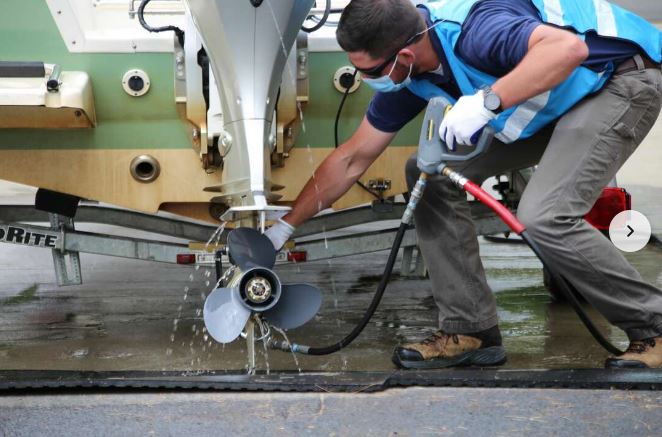 Motorboats in the Adirondacks waterways must now be inspected for invasive species
As invasive species continue to threaten New York's waterways, a new state law, effective Wednesday, requires personal watercraft operators to certify their vessels as free of invasive species before entering the water in or near Adirondack Park.
Boaters can obtain certification at one of the inspection stations located near lakes and rivers in the region. Or they can self-certify by following the "Clean, Empty, Dry" regimen at home and attest to it on the DEC website.