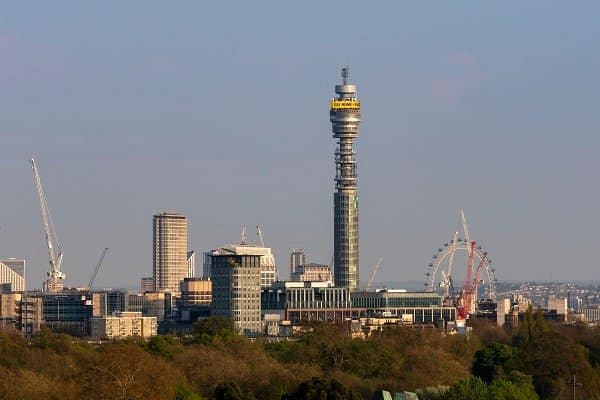 Mayor launches four new London Nature Trails offering walking routes to connect natural spaces in the city's most built-up areas – London Business News
London Mayor Sadiq Khan has launched four new London Nature Trails for Londoners to enjoy over the August bank holiday weekend.
The new walking routes connect natural spaces in the city's most built-up areas via green "corridors", such as waterways and tree-lined streets, to promote the health and well-being benefits of spending time in nature.
The Covid-19 lockdown has underlined how vital it is for Londoners to have access to green spaces for good health and wellbeing. These walking routes will connect Londoners to nature on their doorstep and will also help to address inequalities in access to green spaces in our city.
The four new London Nature Trails are –
From Wanstead to Royal Docks (East London)
Brockley to Bermondsey (South London)
Swiss Cottage in Kings Cross (Central London)
Wembley Stadium in Burnt Oak (North London)
Nature sites along the route include Camley Street Nature Park (Camden), Stave Hill Eco Park (Southwark), Welsh Harp Open Space (Brent) and Bow Creek Eco Park (Newham). The trails also pass landmarks such as the New Town Hall in the Royal Docks, the Covid-19 Memorial in London Blossom Garden at Queen Elizabeth Olympic Park, Wembley Stadium, ZSL London Zoo, the River Thames and more. others.
To kick off the new routes, free nature activities will take place across the city this Bank Holiday weekend as part of the Mayor's Let's Do London campaign – who has encouraged people to return to the capital following the impact devastating effect of COVID-19 on the tourism industry.
These include the construction of insect houses, wild hunts and sculpture workshops. Full details of routes and free activities can be found at www.footways.london/london-nature-trails.
Mayor of London Sadiq Khan said: "The recent heat waves, wildfires and flash floods we have experienced show just how vulnerable London is to the climate emergency. I do everything I can to support London's green spaces and help improve the resilience of neighborhoods in our city.
"Every Londoner should have access to quality green spaces that have been proven to contribute to our health and well-being.
"I encourage all Londoners living near any of the new nature trails to get out and enjoy the routes. These new trails will show Londoners that even in built-up areas there are hidden gems to explore and are a key part of my vision for a safer, fairer, greener and more prosperous city for all Londoners.
Emma Griffin, co-founder of Footways added: "Walking is the best way to see London, enjoy its wildlife and stay healthy. We've carefully designed these walking routes to follow London's natural corridors – its canals, rivers, parks, forests and nature reserves.
"We have also selected interesting cultural and historical elements to discover along the way. So whether you want a full day activity or choose a section for a shorter walk, you're sure to see something new and feel great.