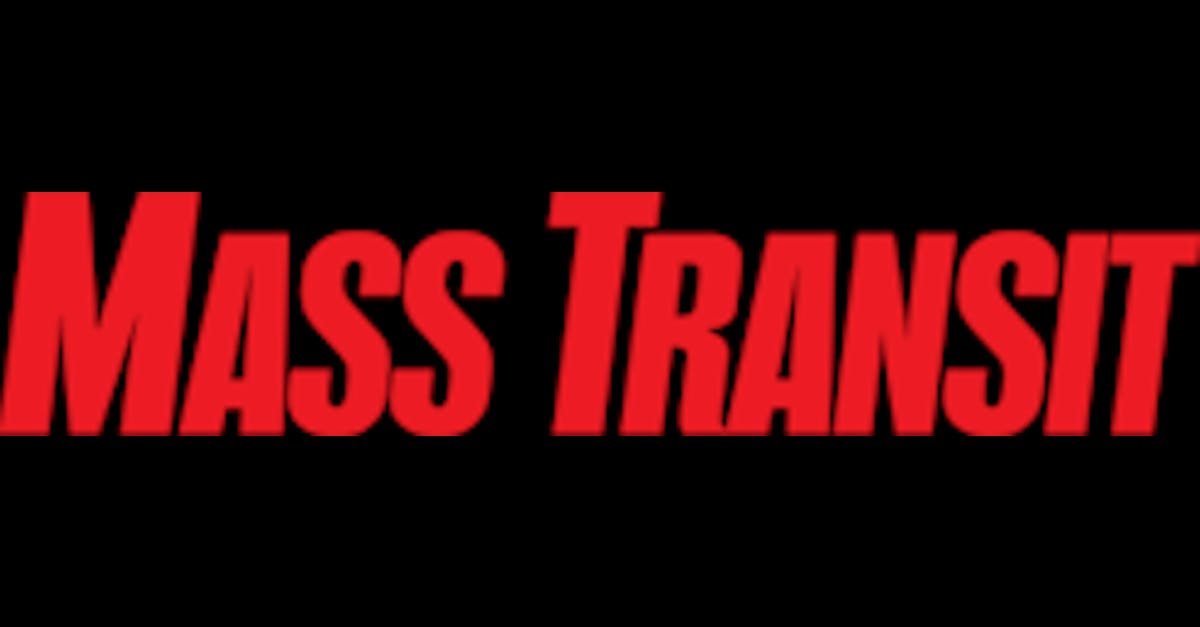 LA: Faced with complaints about changes to RTA bus routes, agency delays major changes
Nov. 13—When a handful of bus riders gathered in a windowless conference room at Regional Transit Authority headquarters this month, most of them weren't happy.
On September 25, the RTA rolled out a redesign of the bus system. The new schedules and routes were intended to speed up travel throughout the city and make it easier for people to get to work. But some runners said restarting the system, which in some cases created new hubs to allow transfers, had the opposite effect.
"This whole transfer isn't working for people," said Lorraine Washington, a resident of an East New Orleans seniors' residence. "It's chaos for us, and we need something fixed soon."
Amid complaints about transfers and dropped lines, the RTA says it's listening. But so far, the agency has yet to make any major revisions, and agency CEO Alex Wiggins recently said they won't come until January.
Instead, Wiggins wants to wait for the dust to settle on the first bus system overhaul since Hurricane Katrina.
"Anything that causes a significant degradation of transit service or creates a safety issue, we have to fix it," Wiggins said in a recent interview. "But in some other areas, I think I just want more time to hear more feedback."
Transfer problem
Runners' complaints about the long-planned restart, dubbed New Links, have centered around the need to transfer or walk longer.
Many transfer complaints have come from New Orleans East, which has long been at the center of discussions about how to improve RTA service. For years, transit advocates have said the RTA should revamp its system so that hotel workers can get downtown more quickly.
But as the RTA's relaunch did not come with a larger budget to pay for more buses and drivers, it meant it had to compromise in order to improve service.
Instead of many New Orleans East lines that once operated at long intervals, the agency decided to focus on more frequent service and longer hours for a few lines crossing the Industrial Canal and heading downtown. -town. More passengers are now required to transfer from buses that run in eastern New Orleans neighborhoods and drop off passengers at a "hub" on Read Boulevard to then catch a bus heading downtown.
Theresa Guillen, an RTA user, said that from their home near the I-10 service road and Ridgefield Drive, her 19-year-old son, Elijah, has to leave before 6 a.m. for a three-bus ride to at the University of New Orleans.
"It was really tough," Guillen said. "It's not just us. It's a lot of people."
Other runners dispute the elimination of less popular lines running parallel to alternate routes. The RTA removed a line that ran along Tchoupitoulas Street, for example, telling riders to walk a few blocks to Magazine Street.
Brenda Holmes, a longtime rider who worked as an RTA "ambassador" during the relaunch, said she heard from a distraught woman who feared she would miss work without the Tchoupitoulas line.
"Some people have to walk five or six blocks to catch a bus, where before they didn't have to walk more than two," Holmes said. "I'm a senior myself. We have our good days, we have our bad days."
"Slight" increase in traffic
Board members say attendance at agency meetings has increased since the launch of New Links. But even then, the public commentators at those meetings, who generally gave thumbs up, represent only a fraction of the tens of thousands of daily runners.
Wiggins said he's also heard from riders happy with the changes. The RTA is preparing to launch an onboard and online investigation for a more comprehensive analysis, he added.
"We want to hear from our riders and we listen to every comment," he said.
Courtney Jackson, executive director of the non-profit rider advocacy group RIDE, said she had heard '50-50′ feedback on the changes, with some riders praising the faster journey times along popular routes that have more service.
One issue that has complicated the deployment, Jackson said, is the fact that some routes have been disrupted by the city's massive roadwork projects. She said more outreach and education could help convince these runners.
"It's like the changes are changing for a lot of these people, so they felt a little overwhelmed by it all," Jackson said.
The number of users provides another indicator of the success of New Links. At a public meeting on Nov. 2, Gerard Guter, the agency's chief operating officer, said there had been a "slight increase." Wiggins said one reason he wants to wait for more changes is to see where ridership goes over time.
Adjustments take time
The RTA has already changed an itinerary in response to passenger feedback, Wiggins noted. The #66 Hayne bus was extended over the Industrial Canal to allow students attending Southern University New Orleans and the University of New Orleans a more convenient route.
While the change may be a relief for students, it also illustrates a compromise at the heart of the redesign. The agency had hoped to prioritize more frequent service. But to extend #66 across the canal, the time between buses was reduced from 30 to 39 minutes.
"Obviously we want to reduce travel times, but the community has spoken loud and clear," Wiggins said.
Wiggins has not committed to any further route changes or returning the eliminated lines to service. Board members did not publicly pressure agency officials to make any revisions. Still, they told the handful of runners ticked off at the Nov. 2 public hearing that they were listening.
"We're not trying to complicate your life with any new routes or decisions we make," said Mark Raymond, Chairman of RTA's Board of Directors. "We are here as your defenders."
___
(c)2022 The Times-Picayune | The New Orleans Lawyer
Visit the Times-Picayune | The New Orleans Advocate at www.nola.com
Distributed by Tribune Content Agency, LLC.