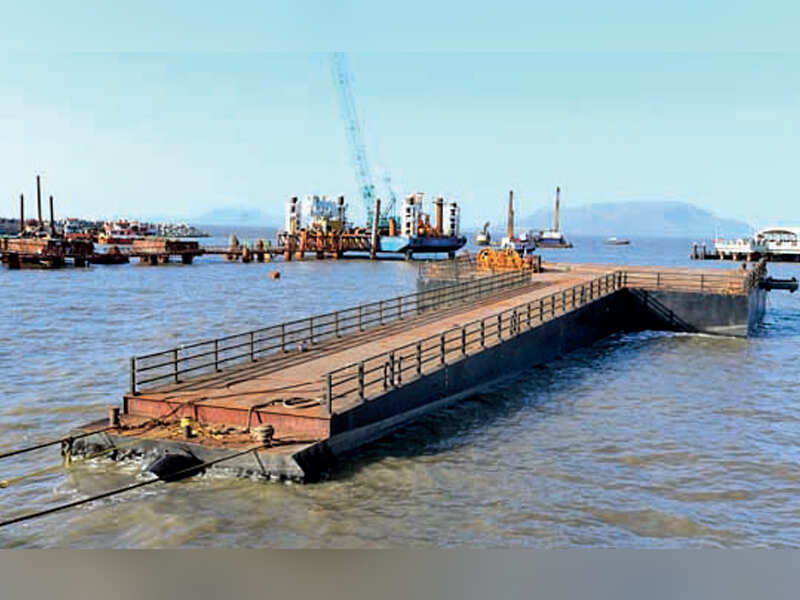 High speed passenger boats to Mandwa and Elephanta caves soon
[ad_1]
Traveling to
Elephanta Caves
and
Mandwa
could soon get faster with the
Maharashtra Maritime Council
the intention to acquire two high-speed passenger vessels with a capacity of at least 80 passengers.
The MMB has already issued a tender inviting bids for the boats which are expected to cost around Rs 7-8 crore.
MMB CEO Vikram Kumar said, "We have launched a global tender which will close on January 10th. We requested vessels at a speed of 16 knots. This means that the time taken to reach Elephanta or Mandwa will be halved. At present, the boats going to Elephanta are old and made of wood. We want to provide passengers with a world class experience. Even ticket booking will be offered through an app. "
Kumar said these ships will use the recently built domestic cruise terminal near Ferry dock.
Over six years ago, the Chief Minister's Additional Chief Secretary AK Jain proposed a boat cooperative to buy new ships for Elephanta, but the plan has not taken off. From now on, the MMB will procure these vessels and hand them over to a private operator who will provide the service.
Right now, three major players — PNP, Maldar and Ajanta — are racing catamarans at Mandwa. These catamarans take an hour to reach Mandwa from Gateway while the smaller vessels take half an hour longer.
The MMB has also started to widen the pier at the Elephanta Caves. At present, it is only 3 meters wide, half of which is occupied by the little train that connects the pier to the foothills of the caves. The MMB plans to build a 30-foot-wide jetty so that tourists can comfortably stroll around and enjoy the sunset. This project is expected to cost Rs 80 crore.
In addition, the state's ambitious water taxi project is expected to take off from next month. Mumbai Port Trust Chairman Sanjay Bhatia told Mirror the services will cover four routes: from the domestic cruise terminal they will go to JNPT, Dighi, Nerul and Kanhoji Angre Island off Thal.

[ad_2]