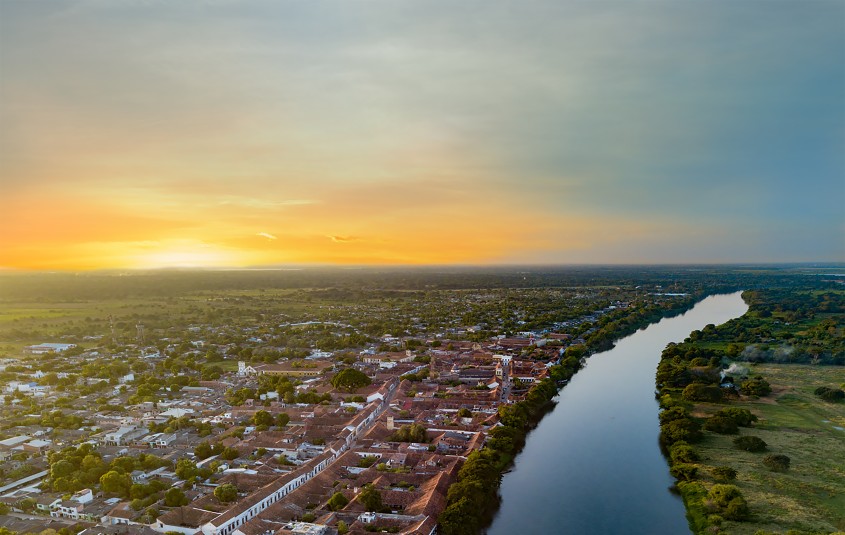 AmaWaterways to offer industry-first river cruises in Colombia, starting in 2023
[ad_1]
Specific itineraries are currently under development with more details to come in the coming weeks.
AmaWaterways President and Co-Founder Rudi Schreiner, affectionately known as the "Godfather of River Cruising," shared his excitement at adding Colombia to the company's portfolio.
"It's not since my university days exploring the Amazon River that I have felt the excitement of discovering a new destination as rich in biodiversity and culture as the one I found on the Magadalena River in Colombia" , did he declare. "I am absolutely captivated by the rich history, wildlife and friendly welcome that await our guests when our intimate ship et al-suite sets sail in December 2023."
Kristin Karst, Executive Vice President and Co-Founder of AmaWaterways, is also excited to launch into the South American destination, adding, "We are celebrating 19 years of creating authentic river cruise experiences in Europe, Asia and Africa. and now, with our world renowned destination partner Metropolitan Touring, we will be able to offer our clients the opportunity to explore a fourth continent while discovering Colombia's hidden gems along the majestic Magdalena River.
Paulina Burbano de Lara, Managing Director of Metropolitan Touring, said Colombia has always been a country close to her heart.
"Every trip I have made to Magdalena for many years has been full of amazing and rewarding experiences that touched my soul," she said. "Finding the right partner to develop the very first eco-friendly river cruise experience in Colombia was therefore of the utmost importance to me and our company. We know that Rudi, Kristin and the entire AmaWaterways team share our passion for the Magdalena River and we are delighted that together we will create innovative and rewarding experiences for customers.
AmaWaterways and Metropolitan Touring will host a joint virtual press conference this afternoon. Look for comprehensive coverage tomorrow in Travelweek Daily.
[ad_2]