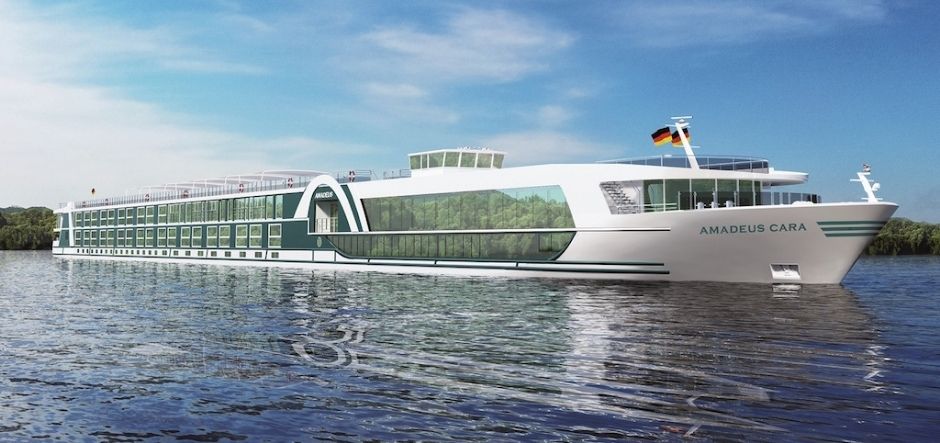 Amadeus River Cruises will welcome a new ship to its fleet in June 2022
Amadeus Cara will enter service in Europe in spring 2022
European operator Amadeus River Cruises will welcome a new five-star ship named Amadeus Cara to its fleet in spring 2022.
Designed to operate on the Danube, Rhine and its tributaries, the new 135-meter-long vessel bears a name of Latin origin meaning "precious and precious" to underline Amadeus' commitment to building and operating luxury river cruise ships.
Amadeus Cara will accommodate 163 guests in 10 suites with balconies, as well as staterooms with panoramic picture windows that can be lowered. Other highlights on board include Café Vienna, Amadeus Club, Panorama Restaurant, Panorama Lounge Bar, open-air deck lounge on the river, fitness and massage room and sundeck newly designed sunny with a lower living room.
Additionally, the ship will be equipped with a newly developed air filtration system, which offers a two-stage cleaning system to reduce the risk of Covid 19.
"The new ship in 2022 will not only serve to increase the additional capacity needed for the strong demand for our high quality river cruises, but is also a promise to our passengers that we will continue to offer one of the most modern fleets of the five -star segment," said Kirsty Reid, Product and Sales Manager for Amadeus River Cruises in the UK.
Amadeus Cara's first sailing will be an eight-day "classic Rhine cruise" between Basel, Switzerland and Amsterdam, the Netherlands, departing June 10, 2022.
Share this story